Current News
Contact Form not working
We are not receiving emails generated from the website at present as we are carrying out maintenance work on the site. We hope to have everything restored to normal very soon. Please contact the centres direct:
Edenbridge 01732 865530
New Romney 01797 366620
or visit us Wed-Sun 10am-3pm.
Sorry for any inconvenience.
2 August 2022
Both Centres open to the public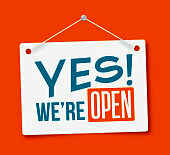 Thank you for your interest in adopting from Last Chance. The good news is both centres are now open to the public and you are able to visit and therefore we are no longer operating an appointment system- please see notice below for opening times. As you may imagine many of our lovely rescued animals attract huge interest and we are unable to guarantee they will still be available on your visit but should this be the case we are sure another gorgeous soul will tug at your heart strings. Please come and visit us, hope to see you soon.
Revised Opening Times Edenbridge & New Romney Centres
Both Centres are open to the public at the following times
Wednesday - Sunday 10am-3pm.
Both Centres will be closed on Mondays & Tuesdays.
Please note construction work is also taking place at both our Centres which may result in areas being restricted to the public but we hope this will not cause any inconvenience.
23 June 2022
Can you spare a little for Peanut?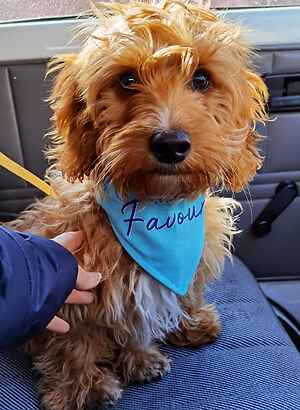 Peanut is a 5.5 month old CockerPoo who was recued by Last Chance and has been living with one of our lovely fosterers. He was surrendered to a pound in Wales by a breeder as he couldn't walk and dragged his little body everywhere. He did the majority of things laying down. Last Chance Animal Rescue collected him in order to start his rehabilitation and get him walking.
Peanut has just been seen by a specialist at the Royal Veterinary College and his way forward is really quite complex. Initially it has been decided to start with intensive physiotherapy as jumping into surgery straight away is not recommended as he is such a rare case and there are very few comparable animals to use in deciding which way forward.
There are a few surgical options, all of which are not ideal as they would involve extensive surgery and months of rehabilitation and pain. None of the options either come with a guarantee he will be any better off afterwards.
He copes very well as he is and the main issue he has is not being able to scratch his ears!! ( the fosterer does that for him)!
Last Chance Animal Rescue are covering the costs of any treatment and have already spent nearly £700 on his initial appointment with imagine, etc. and the first week of physio is going to be approximately £1,500.
It is not decided yet whether he will have surgery, if he does it is likely to be a minimum of £10,000 per leg. Even if he doesn't have surgery he will need continued physiotherapy and hydrotherapy, etc.
We have started a JustGiving page to help pay for his ongoing treatment please click here to donate. we would be so grateful.
If you would like to share Peanut's story it would be wonderful. Thank you
24 May 2022
Home Checkers needed in all areas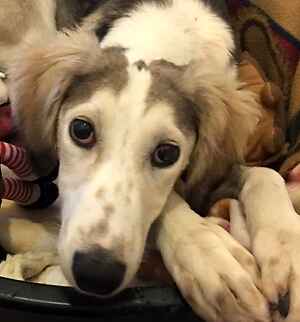 COULD YOU HELP US TO HOME A DOG OR CAT? Could you spare an odd hour now and again to check out potential homes for rescued animals – usually cats or dogs. You may only be asked to do this on rare occasions but it would help us to know we can call on you if we need to. It is very rewarding to visit the animal, which you have helped to re-home and see the progress they are making. You do not need special skills to do this work. It is voluntary and anyone with sound common sense and compassion could do it. We will give you all the information required, and you will be escorted on the first home check with an experienced home checker within your area. If and when this is not possible, one of the Trustee's will talk you through the procedure, we are always contactable to give advice. We depend on our Home Checkers as without their help we could not go on saving thousands of lives each year. Please contact us to request a Home Checkers Pack
Thank you
24 May 2022
Flying high!
Hey everyone Dina did it! Dina decided to jump out of a plane this May to raise money for Last Chance! How wonderful is that? Money raised all goes towards the care of the dogs and cats we rescue and will help with veterinary bills, like the large one we will have for poor little Peanut for instance.
Still time to donate to her JustGiving page by clicking here Donating through JustGiving is simple, fast and totally secure. Once you donate, they'll send your money directly to us, so it's the most efficient way to give - thanks everyone
17 May 2022
Dog and Cat Food appeal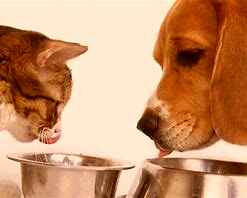 To all our wonderful supporters
We know how generous you all are and how you love to help. Recently we have seen a large increase in the number of dogs we have been asked to rescue and are wondering if you able to donate some dog food(or cat food) to help feed all the rescued cats and dogs we have at the centre? We would particularly welcome the following
Tinned or pouches dog food such as - Butchers, Chappie, Ceasar etc.
Dog biscuits - Bonio's, Markie's etc
Tinned or pouches of cat food - Whiskas, Purina etc.
Cat treats - Dreamies
Donations are very gratefully accepted at either centre 10am-3pm if possible but contact us if you would like to visit at another time and we will arrange a time to suit.
Thank you so much to everyone who has responded already to this appeal, especially the Beckenham Group! We are really grateful to veryone- we have so many mouths to feed.
28 April 2022
Nugget Updates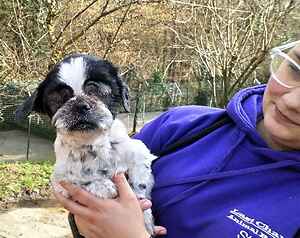 6/3/22 Great news everyone- Nugget has gone to his new forever home today. Thank you to everyone, all over the country, who offered him a home, who sent gifts, sent best wishes and prayed for him, we are so grateful to you all. Obviously Nugget was a very special little chap who's story touched so many peoples hearts and we shall all miss him at the centre, but it is lovely to think of him happy in a loving home.
Sadly we often have special needs cases similar to Nugget so your continued support is most welcome. Thank you all once again.
4 March 2022
Poor dogs, Romney Marsh
It is very sad that any powers Last Chance has is limited to raising awareness, unfortunately, our only hope of saving these poor dogs rests with the RSPCA/Police/Local Authorities & Animal Welfare Act.
The conditions surrounding the 63 (or more) dogs have been under investigation, to our knowledge, by the RSPCA for almost one month now, yet the dogs still remain in appalling conditions desperately sitting and waiting for help from the RSPCA (with their powers, resources and budget) that we so often see and hear about through their extensive, expensive TV adverts.
It appears that it was only public pressure that caused the RSPCA to re-investigate this case having originally deemed 'all 63 dog's welfare was being met'. Please do not stop pressurising them.
Like so many kind animal lovers, Last Chance is aghast with disbelief that action has not already taken place by them to help and like everyone who has contacted us are sick of receiving replies from all the authorities that 'investigations are on-going', please, please RSPCA, Kent Police Local Authorities do something!
We at Last Chance continue to do whatever we can to help including offering safe kennelling/veterinary care/re-homing for these poor dogs should RSPCA / Kent Police require it.
We know and understand just how much upset and anger this awful situation is causing animal lovers and we are sorry to say that as yet, we have no news other than the appalling situation is being 'investigated', we are so sorry and sad we not able to share any good news with you, even after weeks of emails etc. it appears nothing has been done by the authorities to help.
Let's all hope and pray any 'investigations' that supposedly are taking place come to the obvious conclusion very soon and the rescue of these poor dogs is imminent.
Contacts
RSPCA (case ref: 777 533) Tel: 0300 123 4999
RSPCA email: enqserv@rspca.org.uk
Lisa Farrell -Licensing Specialist - Compliance, Enforcement & Animal Licensing Inspector – Folkestone & Hythe District Council lisa.farrell@folkestone-hythe.gov.uk
Kent Police - PC 11535 Paul Williams, Rural Task Force North has advised RSPCA are leading the investigation and to address concerns to them
11 February 2022
Latest update - Romney Marsh Dogs
Thank you everyone for all your concern regarding the poor dogs. Please read below the latest received from Kent Police. 'I can assure you the investigation is ongoing. I advise you to direct you concerns to the RSPCA who are leading this side of the investigation' PC 11535 Paul Williams, Rural Task Force North, Kent Police
Anyone who shares our concerns please contact RSPCA- who are leading this investigation
2 February 2022
Urgent action needed! Can you help
Last Chance Animal Rescue are deeply concerned and horrified regarding the welfare of 63 dogs kept in appalling conditions on an uninhabited site on Romney Marsh, Kent. These poor dogs have not been visited and therefore not fed or watered during the last 24 hour period and have absolutely no access to outside areas.
The site was recently visited by the police and RSPCA (case ref: 777 533) who deemed the situation to be satisfactory and the dog's welfare needs adequately met!
The owner of the so called 'Pet' dogs lives an hour away in another county and apparently visits daily on week days (not weekends). We genuinely believe that this situation breaches sections 4 & 9 of the 2006 Animal Welfare Act which states that dogs are a protected species and therefor the owner is causing un-necessary suffering from her failure to attend the site to feed the dogs or provide a suitable environment.
We are also shocked that considering the number of dogs involved neither the police or RSPCA felt the need to confirm ownership or origin of the dogs by scanning for an ID Chip which we believe is a legal requirement for all dog owners.
Perhaps someone more knowledgeable of the law than us regarding police powers under the POLICE & CRIMINAL EVIDENCE ACT could explain why no action to help or scanning took place which could have eased the suffering of these animals. Kent Police can be contact using 101 service - ref: CIN 312 122 460 0000
We would also welcome advice on where our interpretation of the Animal Welfare Act differs from the RSPCA. You can contact RSPCA on 0300 123 4999 and quote case ref: 777 533 if you also feel this is a matter for concern.
If this situation is deemed acceptable and is allowed to continue by the only two bodies in our country who can legally intervene in animal welfare situations IT IS A VERY, VERY SAD DAY
Please help these vulnerable dogs who are unable to help themselves and currently appear to have no legal bodies on their side.
Use contact form to offer any information or advice regarding this urgent, sad matter please
Please circulate to all your contacts and social media
16 January 2022
Can you help find a home for Lina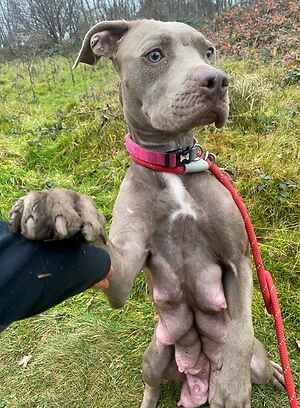 We have rescued a very sad neglect case and are looking for a loving home for her, details are on our Kennels page (main menu) but if you are unable to offer her a home and still would like to help a crowd funding page has been set up to help pay for her veterinary care. please click on this link http://www.justgiving.com/campaign/Lina21
Thank you for your kindness and Care
Happy Christmas x
19 December 2021
Happy Christmas Everyone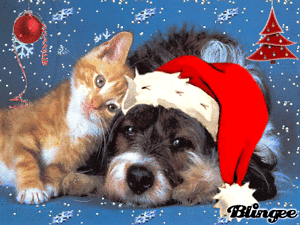 Thank you all to all our volunteers, home checkers, drivers, fosterers, charity shop helpers, fund raisers and of course supporters for your kindness and support throughout the year. All the trustees and staff would like to wish you all a very Happy Christmas and hope you and your pets have a healthy New Year!
17 December 2021
Grand Raffle Winners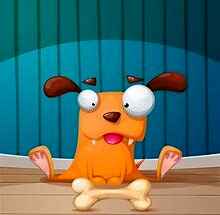 Thank you everyone who supported us by buying a raffle ticket this year, it has been such a help. We have made the draw and the lucky winners are:
1st £250 Allen, Beckenham
2nd £100 Jackson, Caterham
3rd £50 Hamilton, Crawley
1 November 2021
Best Buddies!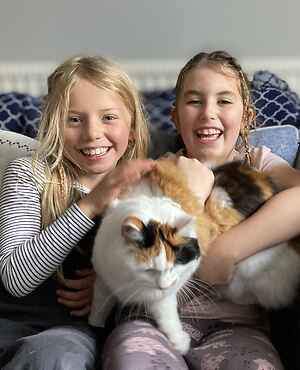 Two young girls who fell in love with our deaf & partically sighted Border Collie Buddy decided to help the rescue by holding a fund raiser. Orla and Molly (both 9) held yard sales this October to raise money for Last Chance Rescue selling their own toys, games and books, raising over £70 for us, their favourite charity. Both girls love their animals and know the money is going to a great cause. Their dream is to work together in their own rescue centre when they grow up. We wish them every success with that ideal.
Thanks girls- from us all at Last Chance
22 October 2021
Charity Shop Opening hours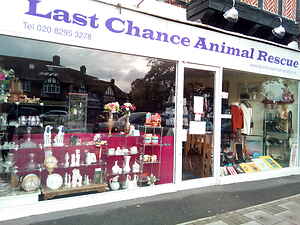 We are delighted to announce our charity shop in Southborough Lane, Bromley will be opening 5days per week, Tuesday-Saturday inclusive starting the beginning of November, so everyone will have even more opportunities to peruse our fabulous range of items for sale and support our charity. Lidia and her team of volunteers will be pleased to welcome you. We would also welcome and very much appreciate donations of saleable goods, especially collectables, vintage, jewellery, unwanted gifts etc etc
17 October 2021